Development Service: AutoPDP Tool Packaging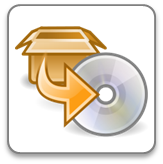 Description: The AutoPDP Tool Packaging service is a web service that allows method engineers of the ADOxx community to easily build their own modelling tools based on their methods developed on the ADOxx platform.
The library as developed using the ADOxx Development Toolkit is furher enriched by product relevant information such as naming, icons, splash screens, manuals and example models and packaged as an installer archive. The service combines and validates all available inputs (using default information for missing blocks), integrates all elements and provides the user with an "Installation CD" as a download archive.
Manuals:
The guidance document for creation of the PDP package in PDF format is available for download.
A template folder structure is available as a ZIP archive (this structure is used for add-ons that are not covered by the form-based upload in your workspace.
You need to be a registered user of the ADOxx.org portal and logged in to be able to use the AutoPDP Packaging Service!

Development Service: AutoPDP Tool Packaging
You do not have the roles required to access this portlet.