Update Installation: ADOxx 1.5
ADOxx 1.5: Existing DB Installation Guide
This installation guide is applicable in case you already have a running and supported database engine on your system. Supported database systems are listed on the hardware/software requirements page
.
In order to perform this type of installation, the database engine must be up-and-running, configured in "Mixed-mode authentication" and the collation must correspond to the non-unicode settings of your Microsoft Windows operating system!
A. Prerequesites/Checks:
Steps needed before starting installation (resources, checks to be done).
B. ADOxx installation:
Step-by-step guidance using screenshots and text on how to install and configure ADOxx on your system.
C. Database Creation using asqladm.exe
Initialisation of the database using the asqladm.exe tool (part of the installation)
C. Database Creation using asqladm.exe:
Start the asqladm.exe tool that is included in the installation package (Default: %PROGRAM_FILE%\ADOXX15_EN_SA\asqladm.exe)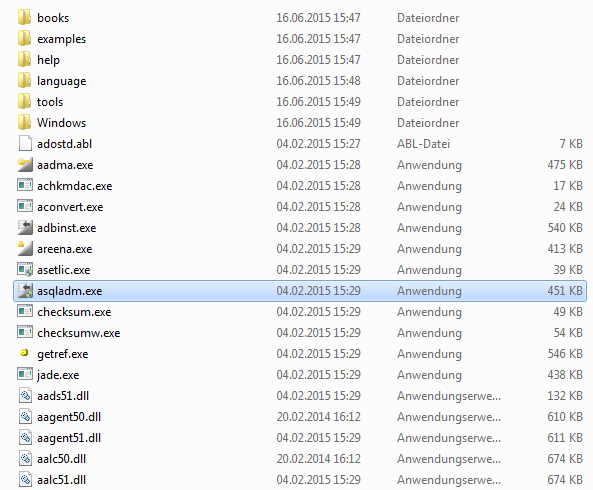 This triggers the installation of ADOxx only, without pre-checks and preparation of the database system.
Create new ADOxx database
In a first step, select the instance you want to use to install ADOxx ("Current instance"). In case requested, enter the password for "SA". Select "Create new ADOxx database" as the action to be performed.




Enter new database name:
The name entered is used to create the database and the ODBC connection. In case the name entered already exists, a new name has to be specified.


Re-enter license information

Enter your personal installation code (as requested and received for ADOxx)
The database setup is performed and your new database is available. You can log-in using the default user "Admin" and password "password" with the database name entered in step 2.