DOWNLOAD
Do you want to implement your modelling method on the open use metamodelling platform?
Get access to the open-use ADOxx Platform to get started.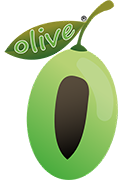 GET ACCESS
Do you want to realize model-value functionality?
Get access to the open-source OLIVE Microservice Framework - the OMiLAB Integrated Virtual Environment.
"Develop your own Modelling Toolkit with ADOxx."
| | |
| --- | --- |
| | Build your full-fledged, professional and personalized modelling tool within your specific application environment. |
| | Develop your individual and domain-specific graphical modelling language, by developing your syntax,semantic and graphical notation for your modelling concepts. |
| | Use vast pre-developed functionalities to enrich your modelling language with available or self-written algorithms and mechanisms to enhance your model editor to become a full-fledged modelling tool. |
| | Create your own installable and distributable software package. |
| | Join, contribute or establish communities at ADOxx.org or related laboratories. |